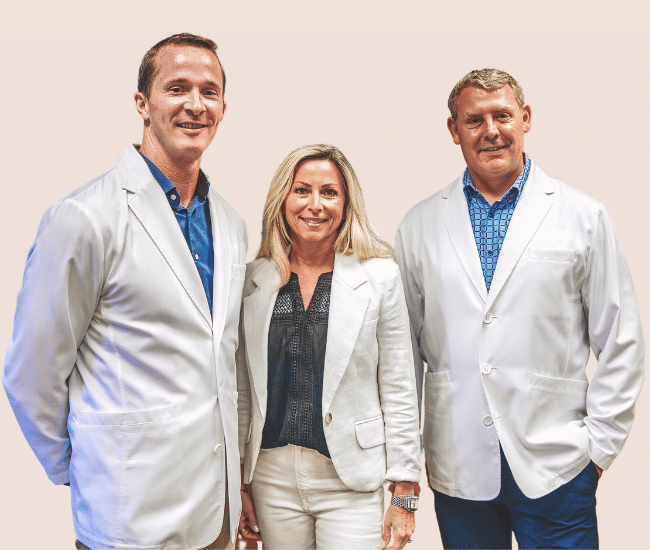 Dr. Bradley Eyford D.C. is a highly rated chiropractor with 20+ years of chiropractic experience. He is the founder of Tacoma Chiropractic Health Connection, a highly rated Chiropractic Clinic with over 225 5-star reviews.
Dr. Dena Long D.C. is a leading female chiropractor and has spoken at many conferences about chiropractic care. She is passionate about working with families, women, and children. At our chiropractic clinic, we treat lower back pain, herniated disc, sciatic nerve leg pain, scoliosis, neck pain, TMJ disorders, shoulder pain, etc.
We provide access to different chiropractic services in the same clinic, such as Chiropractic full-body adjustments, acupuncture, cold laser therapy, massage, spinal decompression, functional rehabilitation, and neck adjustments. If you are looking for an experienced Chiropractor, call us at (253) 396-1000.
Dr. Bradley Eyford D.C. is Tacoma's premier natural health and wellness provider. With a background in exercise physiology and a love of sports, Dr. Eyford D.C. utilizes a balanced approach when working with his patients.
Dr. Dena Long D.C. has joined our team to provide continual care for our patients when Dr. Eyford D.C. is out of the office. She has been a board member of the Washington State Chiropractic Association.
Dr. Ryan Smith D.C. treats various patients but has a specialty in diagnosing and treating those involved in motor vehicle collisions and has hundreds of hours in post-doctorate education on how to care for patients injured in a car crash.
Verified Google Reviews
Verified Yelp Reviews
Verified Facebook Reviews
Verified Google Reviews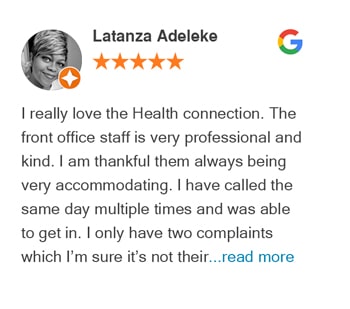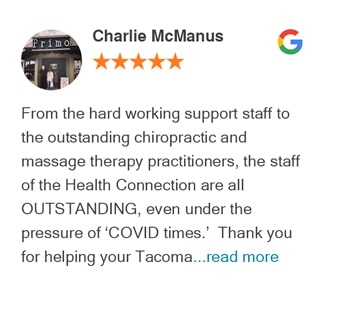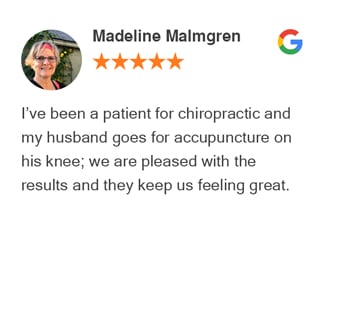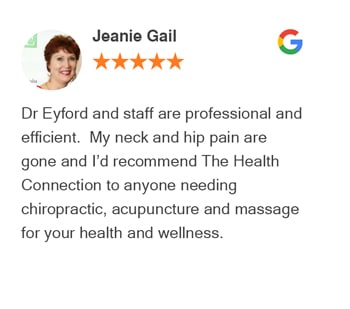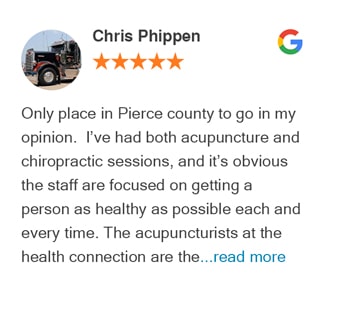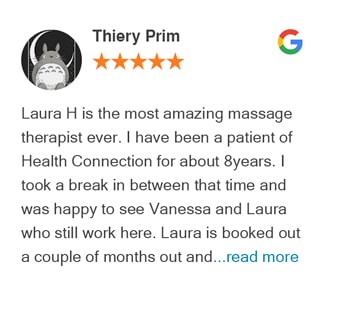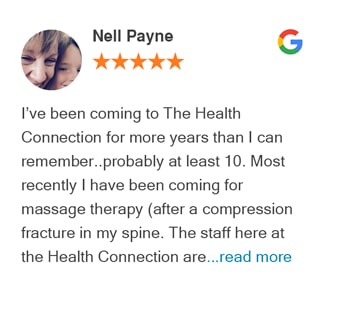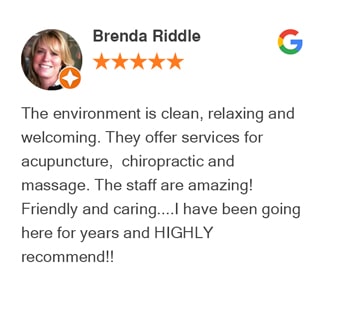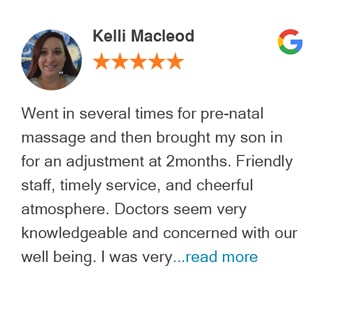 Verified Yelp Reviews
Verified Facebook Reviews
At our chiropractic clinic, we accept all major insurances. We help our patients maximize their insurance benefits. We believe in affordable chiropractic treatments and help patients reduce their out-of-pocket costs as much as possible.

Credentials | Dr. Bradley Eyford DC
Photos from Our Chiropractic Clinic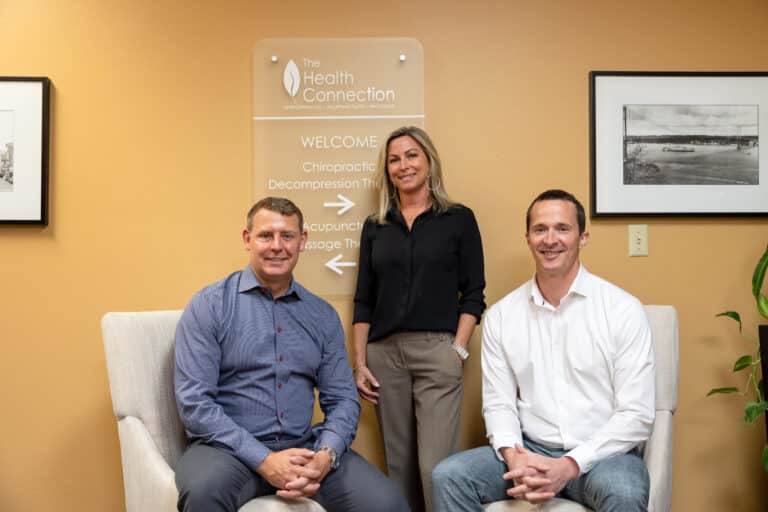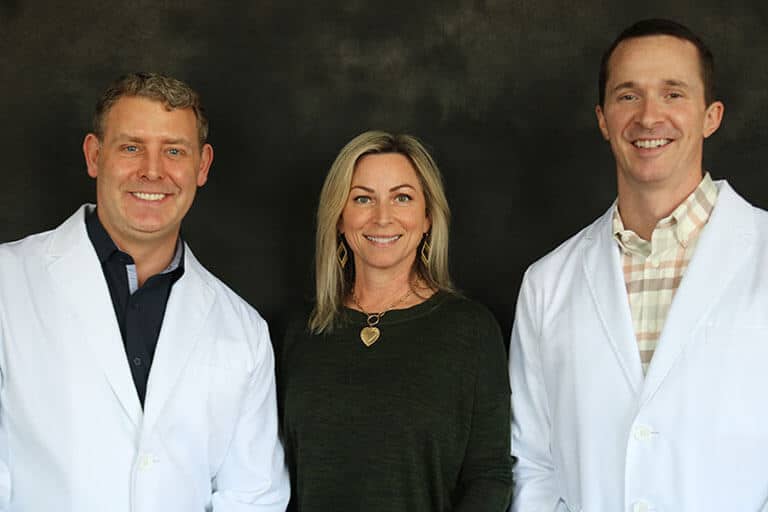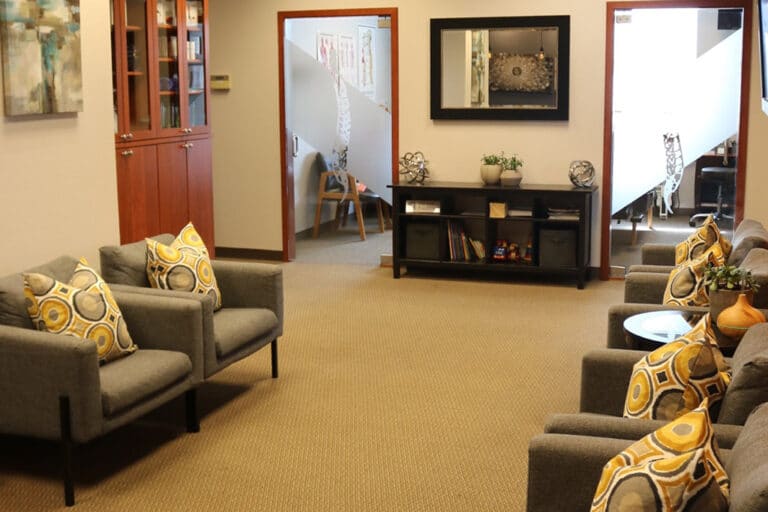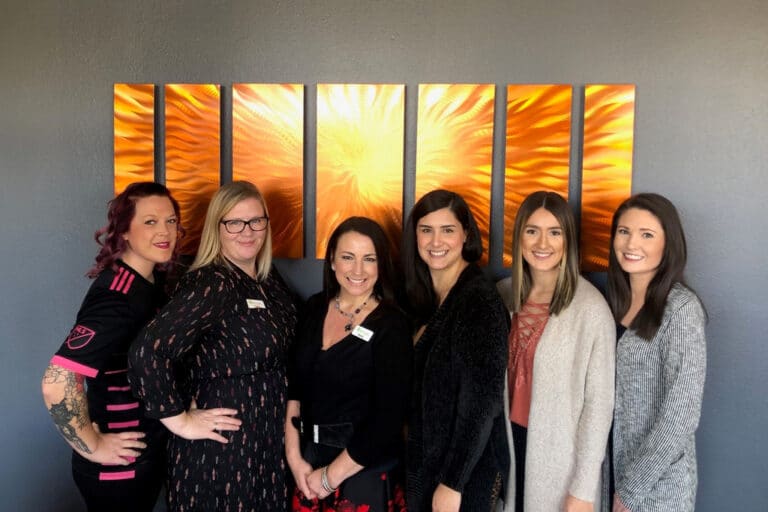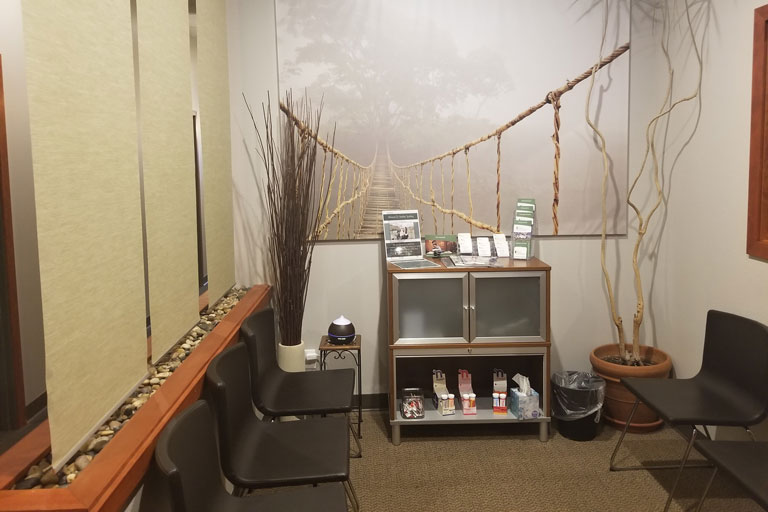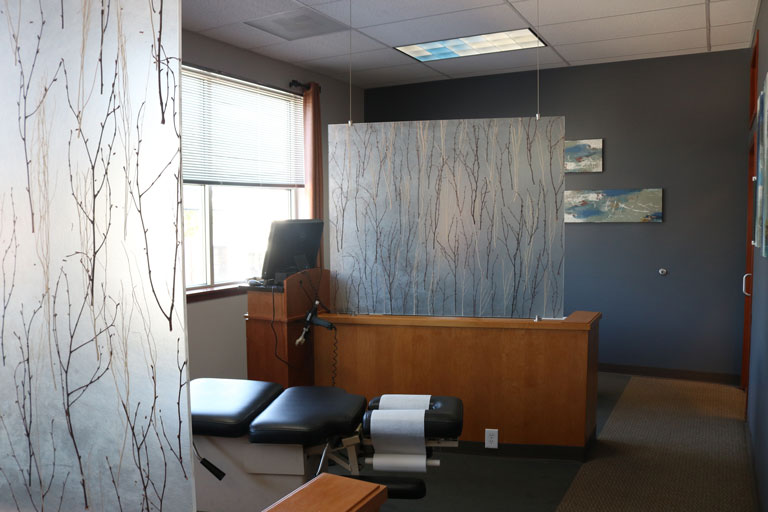 Request Chiropractic appointment by using the booking tool below or calling us at (253) 396-1000
For booking massage or acupuncture appointments, please call our office directly.
How Can Chiropractic Treatment Help you?
Chiropractic adjustments effectively address the root cause of back, neck, arm, leg, or shoulder pain. Our licensed chiropractors are experienced in full-body chiropractic adjustments to fix subluxation. Subluxation refers to misalignments in the spine, leading to pain.

Our vision is to provide the greater Pacific Northwest area with a premier natural health and wellness center that utilizes highly skilled practitioners, first-class facilities, and a compassionate team dedicated to serving our patients. We strive to meet our patient's needs by providing an accessible, affordable, and convenient path to choosing a wellness-based lifestyle.
Our focus is to assist our patients in achieving their health care goals with proper spinal health and encouraging a healthy lifestyle. Whether you are interested in relieving a specific condition, improving your athletic performance, or recovering from an injury, we'll help you get your life back on track.
Our patient-centered approach of using state-of-the-art technology combined with good old-fashioned care and compassion helps our patients achieve their health care goals faster.
Why Choose Us For Your Chiropractic Care and Treatments
The exceptional patient experience at soothing Chiropractic office
Rated as Tacoma's top Chiropractic clinic on Google and Yelp

The friendly and compassionate staff

We aim to maximize your insurance benefits and work with your insurance provider

We accept walk-ins and the same day appointments

State of the art x-ray machine for superior diagnosis
Dr. Bradley Eyford D.C. and Dr. Dena Long D.C. are local Tacoma chiropractors and believe in contributing to the Tacoma community. 
Finding Your Local Chiropractor in Tacoma, WA
Frequently asked questions
Are chiropractic adjustments worth it?
Chiropractic adjustments have the potential to alleviate low back pain. Spinal manipulations can improve flexibility and range of motion to enhance a person's quality of life. Persons with headaches, neck pain, and other spine-related conditions could also benefit from chiropractic adjustments. Unlike conventional treatments for various health problems, chiropractic adjustments are a safer and more natural approach.
How many times a week should you see a chiropractor?
The number of visits to the chiropractors during the week depends on the specific needs of every person. Generally speaking, a common chiropractic program requires three visits a week for two to four weeks if the condition doesn't worsen. This is followed by evaluation when a chiropractor determines maintenance care protocol. In most cases, maintenance care involves chiropractor visits once a week or a month.
Can a chiropractor cripple you?
Serious complications from chiropractic adjustments are rare. While highly unlikely, one of these complications is a chiropractic stroke. A vast majority of patients don't experience these complications. That's why you need an experienced, licensed, and reliable chiropractor. 
How often should you get a chiropractic adjustment?
At the beginning of the treatment, you can expect to have more adjustments a week. Later, the frequency of weekly chiropractic adjustments reduces. During the first two weeks, most people need three to four adjustments a week. In weeks three to 10, the number of adjustments is about two to three. Ongoing care may require chiropractic adjustments every two weeks. Remember, the exact number of adjustments depends on you, reasons you're seeing a chiropractor, e.g., the severity of the injury and treatment progress.
How long does chiropractic adjustment last?
A typical chiropractic adjustment session lasts 30 minutes. The initial visit to the chiropractor lasts a bit longer than that. During this first visit, the chiropractor asks about your health history and other info to create the best protocol for your needs.
How do chiropractors know where to adjust?
Chiropractors rely primarily on their hands to look for trouble spots. They evaluate the patient's response to manipulation and pressure. Chiropractors also analyze palpitations (motion in the body) to determine problematic areas. Diagnostic thermography can also help determine where to adjust by helping find points of nerve pressure.
Why do you sleep better after a chiropractic treatment?
Chiropractic treatment improves sleep through several mechanisms, including the relief of muscle tension that causes restlessness. Additionally, chiropractic treatments relax the body, alleviate pain and discomfort, and may stimulate blood flow. Improved function of the central nervous system also helps you sleep better. 
How do you know if chiropractic care is working?
Pain relief and improved flexibility or range of motion are telltale signs chiropractic care is working. But you may also notice changes in your psychological well-being. Your perspective of life may change; you may feel more like "you." In other words, you may see the overall quality of life has improved.
Do chiropractors make a difference?
Chiropractors help alleviate pain and improve function through spinal adjustments. People experience reduced pain intensity, more improvement in function, less disability, higher treatment satisfaction. Many people also notice they need fewer medications. In other words, chiropractors do make a difference.
Why do chiropractors require so many visits?
Multiple visits are necessary because chiropractic care involves several phases. The first phase focuses on pain relief, the second phase is corrective care, and the final stage is wellness care. Chiropractic adjustments are a process that leads to long-term results. One visit is not enough to correct the problem that caused pain.