Osteoarthritis​ Treatment In Tacoma, WA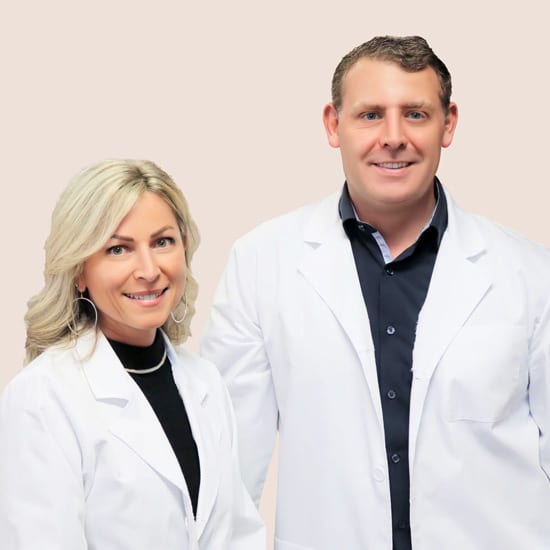 Osteoarthritis​ Specialist
Commonly referred to as "wear and tear" arthritis, this degenerative joint illness manifests in the knees, hips, and hands. It can, however, appear in any joint in the body. But, it favors those areas. 
The condition breaks down the cartilage, exposing the underlying bone to potential changes. These alterations take time to develop, eventually worsening, hindering the patient's normal function, flexibility, and comfort. How to Spot the Disorder?
Over 50% of those affected with symptomatic OA are under the age of 65, and most osteoarthritis patients are women. Nevertheless, the symptoms are relatively the same, accompanied by:
Swelling

Poor flexibility

Pains

Stiffness

Tenderness

Crackling sounds 
In advanced stages, the osteoarthritis pain gets worse. It's not uncommon for the area around the affected joint to develop swelling. The sooner you recognize the problem, the easier it is to manage it
What Could Be Triggering OA?
Many factors can lead to OA. In most cases, joint arthritis is the result of old age. The risk of developing this particular condition increases with age. The older the body gets, the more prone the joints and muscles are to damage.
But, other factors can also trigger the joint disorder. These include:
Weakened muscles

– the joint can shift from its natural position, taking away the necessary support

Obesity

– the extra pounds add a lot of strain to the joint, promoting inflammation

Joint overuse

– relying on the same joint for an extended period can cause overuse

Genes

– hereditary complications can lead to OA

Joint injury

– tearing or breaking the joint can cause OA after some time
How to Relieve the OA Pain Temporarily?
Some tactics are better meant to curb the pain. When you want temporary relief, it is a good idea to focus on at-home pain control methods. Among the most popular ones include:
Topical creams and ointments

– Gels packed with analgesics can numb the aches. They work well with the knees and can be used daily. You can experiment to find which one works best.

Assistive devices

– Using devices for added support can take the weight off the affected joint. Gripping tools, canes, and braces can provide controlled relief.

Eat more anti-inflammatory foods

– Although foods can't provide quick pain relief, they can control inflammation and speed up healing. The Mediterranean diet can curb inflammation and take away some of the pressure.
Are There Any Long-Term Complications?
Absolutely. OA is not to be left unmanaged. Without rehabilitation for osteoarthritis, it can deteriorate the ligaments and tendons found around the joints. Talk with a doctor if you struggle with psoriatic arthritis.
Treatment for Osteoarthritis
When it comes to osteoarthritis treatment, your doctor can suggest pain relief medicine, like paracetamol, NSAIDs, Capsaicin cream, steroid injections, or opioids if necessary. What medicine they suggest varies on the severity of the condition. Lifestyle changes and physical therapy for osteoarthritis help. Rehabilitation for OA features weight control, exercise therapy, self-education, and strength training.
Request an appointment online by calling us on (253) 396-1000
You can also use the online booking tool below