Prenatal And Postpartum Care
Prenatal And Postpartum Care
Pregnancy care is a combination of prenatal care performed before birth, postpartum care, and expectant mothers' healthcare. 
Our Prenatal chiropractor may involve a combination of treatment and training that helps provide a healthy and hassle-free pregnancy. It also offers easy labor and delivery process for both mother and baby.
Tacoma Chiropractic Health Connection is a highly-rated chiropractic clinic in Tacoma WA for prenatal chiropractic care. Chiropractic treatments such as gentle spinal adjustments are effective for a healthy pregnancy. You can schedule a consultation with our chiropractors to learn more.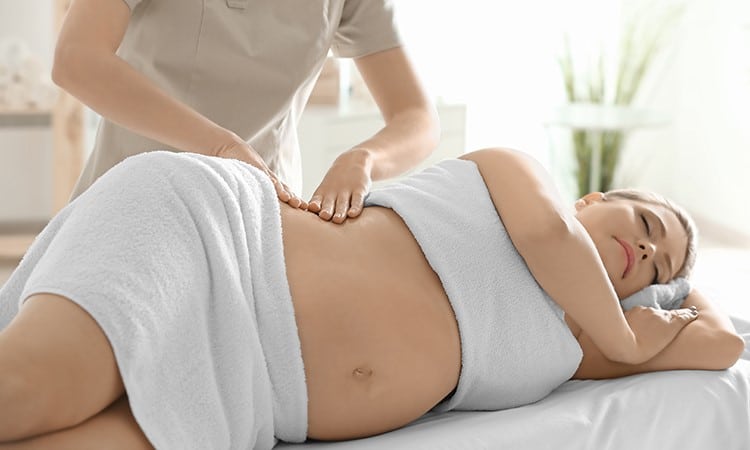 Benefits Of Prenatal Massage In Tacoma
A combination of prenatal and postpartum care massage offers various benefits. So, Here you learn about important benefits suggested by our chiropractor in Tacoma. WA.
Reduced back pain and neck pain

Reduced joint pain

Reduced

leg cramping and sciatica

Improved circulation

Reduced fatigue

Reduced edema

Helps alleviate morning sickness

Improves muscle tension and headaches

Relieves heartburn and acid reflux

Fights stress, anxiety, and depression

Improved oxygenation of soft tissues and muscles

Promotes deep sleep

Provides a natural, safe, drug-free alternative for pain relief since taking medications is limited during pregnancy

Improved

Breastfeeding

Relieves aches and muscle tension from breastfeeding
Our chiropractic clinic is a unique hub for pregnancy-related wellness care. We have specially trained acupuncturists, chiropractors, and certified prenatal massage therapists who collaborate to address your specific individual needs, reduce prenatal and postpartum discomfort, and optimize overall health.
Contact us to learn more about the benefits of this care for you and your child.