Foot Levelers Orthotics in Tacoma, WA
What Are Stabilizing Orthotics?
Your 3-arched structure optimizes your body by:
Giving strength to support the weight of the entire body

Permitting sufficient flexibility to accommodate changes in terrain

Providing momentum for the movement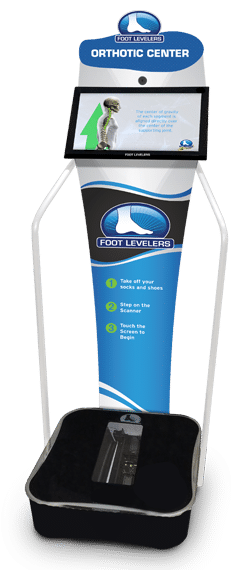 It's important to understand that all Foot Levelers individually designed Stabilizing Orthotics are custom-made to support all three arches of the foot, which creates a balanced foundation. That means that you can get optimal results to satisfy your individual needs no matter which Stabilizing Orthotics you choose.
Orthotic Shoes
Take a stylish shoe and add removable, individually designed Stabilizing Orthotics.
Does Insurance Pay For Custom Foot Orthotics?
Every insurance company is different, so we recommend calling your insurance company to determine your specific plan benefits.
For more information or to schedule your orthotic scan, call our Tacoma Chiropractic care team today: 253-396-1000.

Informational Videos